Hayfever can really ruin your Summer – but with some simple actions its effects can be drastically reduced. Gayle Palmer helps to explain how and why they make a difference.
Hay fever affects one in five people in the UK and when your symptoms flare up, it can really ruin your day. However, with a bit of planning, you can win the battle and get relief.
What causes hay fever?
Hay fever, sometimes written as 'hayfever', is the name given to any pollen allergy. There are three types of pollen that you might be allergic to; tree pollen, grass pollen and weed pollen.
These all produce light, fine pollen that's carried from one plant to another by the wind. Unfortunately, hay fever sufferers often find themselves caught in the middle.
Other plants produce a heavy, sticky pollen that can't get carried by the wind, so they rely on insects to do the job. In many cases, an attractive flower is more likely to be insect-pollinated, as its brightly coloured petals are designed to tempt insects.
If you get hay fever, you don't need to worry as much about these plants when you go outside.
When is pollen season?
Some people are allergic to one type of pollen, while others are unfortunate enough to suffer symptoms caused by all three.
To find out which types of pollen cause your allergic reaction, it helps to know when each one has its peak season.
According to the Met Office, the UK hay fever season lasts from late March all the way through to September. This is how they've broken it down across the year. Your personal hay fever season will depend on the type of pollen you're allergic to.
Tree pollen: late March – mid May
Grass pollen: mid May – July
Weed pollen: late June – September
What to do if you have hay fever
Finding hayfever relief can often feel like a full time job. We've broken our advice down into four clear categories to help you keep on top of your allergies. Let me know if its been helpful please..
AT HOME
While pollen tends to spend most of its time outside, it can be hard to keep it out of your home. It can get in through windows, or you could bring it in without knowing it. Here are a few ways you can find hay fever relief from some simple, free measures.
1. Change when you get in from our outside clothes
2. Give your coat a shake (outside!)
3. Dry clothes inside
4. Rinse your hair regularly
5. Keep pets clean
6. Watch the weather forecast
7. Hide from high pollen counts
8. Keep windows closed
9. Avoid gardening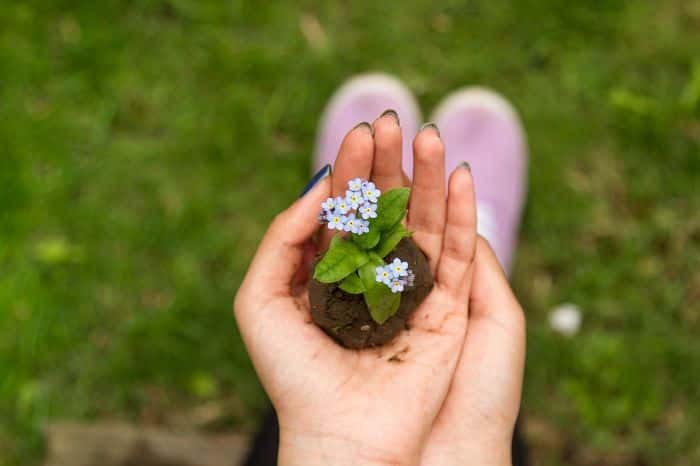 OUT AND ABOUT
Going outside is an unavoidable part of the day for most of us. If you're worried about hay fever, here are a few ways you can reduce your risk.
10. Choose your sunglasses carefully
11. Defend your nose!
12. Stop smoking
13. Leave the city!
14. Head for the seaside 😉
EATING AND DRINKING
You might not have considered that what you eat and drink can have an impact on your hay fever, but it can. Find out what you need to get more of and, just as importantly, what you should avoid.
15. Eat a spicy meal
16. Choose your ingredients carefully
One of the best nutrients for hay fever is a flavanol called quercetin, which studies have shown can suppress histamine production. Foods that are high in quercetin include green vegetables, berries, beans and apples.
Eating foods rich in beta carotene (carrots, spinach, any yellow fruit) and omega 3 (oily fish) are two more ways to soothe your blocked nose and painful sinuses.
17. Try a new tea or tisane
18. Stay away from food that produces histamine
19. Avoid alcohol
20. Try my allergy-busting smoothie
If you're looking for a quick hay fever remedy you can make at home, this delicious smoothie will do the trick.
To make enough for two portions, simply mix two bananas, two clementines, five dates, half an avocado, 120ml of almond or other nut/vegetable milk and a squeeze of lemon in a blender.
It provides plenty of quercetin and is also high in Vitamin C, which will boost your immune system.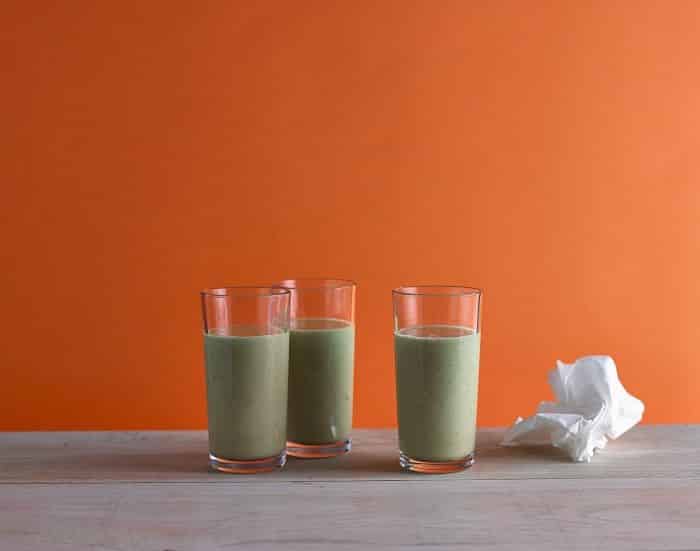 CHOOSE AN EFFECTIVE TREATMENT
For many sufferers, medication can help with symptoms. To ensure you're getting the best hay fever treatment, consider these factors and ask our doctors to help you find the most effective medicine.
21. Find the right antihistamine medication
22. Ask about nasal sprays
23. Ask about eye drops
24. Take an allergy test
25. Keep a hay fever diary
26. Use natural remedies whenever you can
When you have a strong allergic reaction and the inflammatory index is high you become much more sensitive and susceptible to other health challenges so ensuring that you try to LOWER your environmental load is important.
By that I mean – eat simply, healthily, organically if possible. Eat lots of fruit and vegetables, drink plenty of water.
Learn to watch what you think and the language that you use too – your thoughts and feelings can change how your immune and other systems operate – and even change your DNA! Therefore, try to learn to accept and manage the pollen increase vs rail at it and get upset or say "I'm dying.." etc! (It's not true – you just don't feel great!)
Any questions – let me know! Let others know by forwarding this on.
Your Health is MY Priority!
Have you seen our other blogs and videos on preventing Hayfever?
Hayfever – a natural and effective solution
© Gayle Palmer Living Elements Clinic 2020